Monday Jul 18, 2022
S2E1 – Your Mini Digital Transformation Masterclass with Mark Cameron (W3.Digital)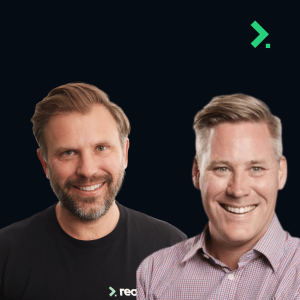 Digital transformation still confuses leaders and organisations. But ask W3.Digital CEO Mark Cameron what it is and how to do it, and you can expect to strap in for an illuminating tour through decades of digital experience and evolution, to 'connect the dots' and turn a complex challenge into something simple you can act on in your organisation today. 
And that's just what you get in this episode of The Ready Podcast (formerly WorkED). 
In this special Mini Digital Transformation Masterclass (based on the real Masterclass content Mark teaches on Digital Transformation Leadership at Deakin University), Mark helps us understand the what and why of transformation, what great strategy looks like, how to overcome investment hurdles and how to lead a program that actually works. 
Stepping through three stages – before, during and after (spoiler alert: there is no real end point!) – Mark shares his learnings on the role of leadership and culture, how to navigate change management and overwhelm, whether you should choose incremental steps or a 'big bang' approach in 2022, what talent you'll need along the way, and much more. 
Why is the change we're living through now 'orders of magnitude' greater than the GFC? Is successful transformation about technology or people? What does a digitally transformed future actually mean for leadership decision making and automation? And which does Mark think will promote genuine human flourishing – Facebook's metaverse or Apple's Siri? 
Join our Mini Digital Transformation Masterclass – and let your transformation begin! 
Comments
(1)
To leave or reply to comments, please download free Podbean or